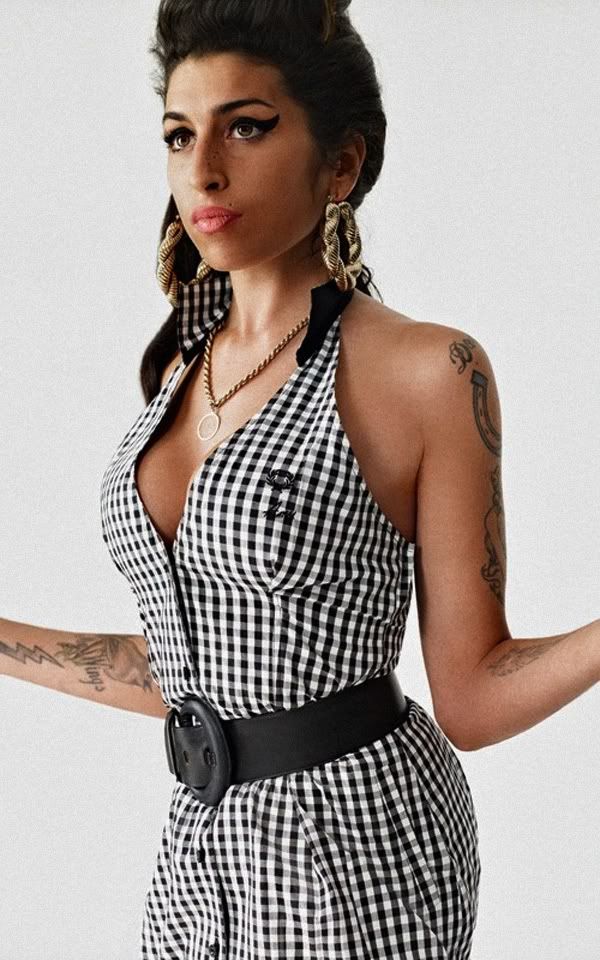 Just when you thought Amy Winehouse was finally back on track with her music comeback, a major setback takes place. The 27-year-old checked herself back into rehab last week, but the new album is said to be complete. However, they have had to push back the album's release date until the singer completes her treatment.
A source reveals: "She has finally finished the album and it's ready to go. They [Island Records] were just about to finalise a release date and then this happened. She is back in rehab for the foreseeable future so it is just a question of waiting and seeing now. But there is no way they can give a specific release date until they know when she is likely to be out". Source.

Will Amy EVER get her act together before it's too late? She's played a successful array of concerts this year and everything seemed to be going rather well. Although she appeared a bit tipsy during one gig, her voice was clearly in working order. There were no signs of frog-like croaking and her vocals were strong and fluent. Hopefully, she recovers in due time so that we can finally hear the new music that we've been waiting so long for.