After releasing an extremely powerful single 'Far Away', highlighting sexuality issues, bullying and suicide, Marsha Ambrosius has taken a lighter approach with her next single. The 33-year-old was shooting steamy bedroom scenes with a male love interest for her new music video 'Late Nights & Early Mornings'.
The J. Erving directed visual has a premiere date of June 13th, and will make its grand debut on VEVO. The mystery fella is set to be unmasked tonight via Ustream. Can you guess who he is? It looks like it might be Common, but your guess is as good as mine.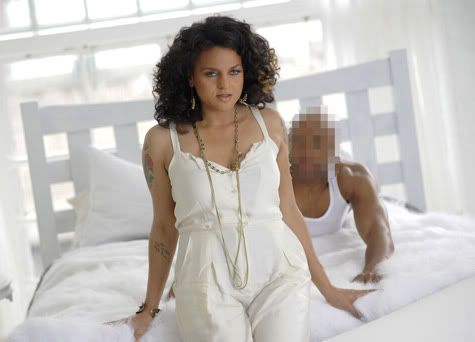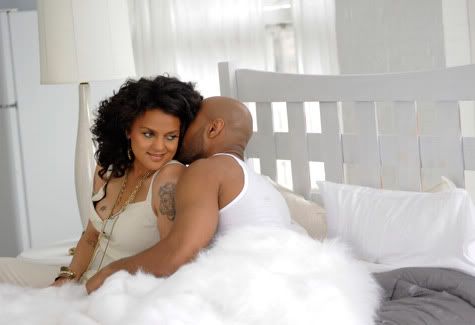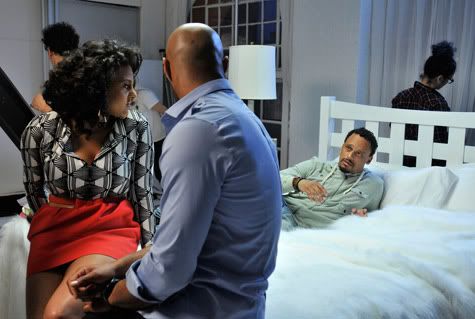 Photos spotted at Rap-Up.