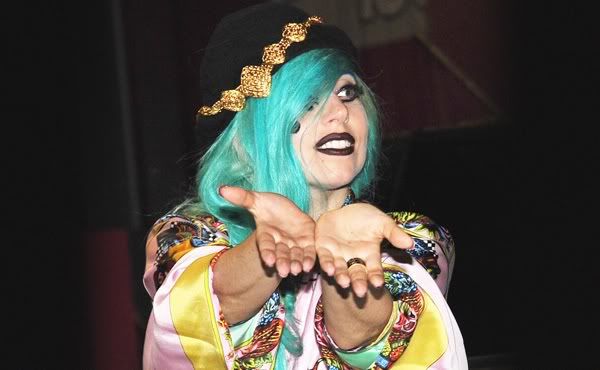 Lady Gaga's recent visit to French show Taratata saw the singer perform 'Born This Way', as well as stripped down versions of 'Hair' and 'The Edge of Glory'.
Mother monster did her thing… Though nothing has been confirmed, it's pretty safe to assume that the next single from 'Born This Way' will be 'Hair'. There has to be a reason why she keeps performing it. That said, Gaga's next album should only be acoustic.
Putting aside the teal hair and blue eyebrows, acoustic, non-theatrical performances like these are the ones that highlight much of Gaga's talent due to the vocals sounding ten times better. She actually has a good voice but the electronica pop is very reminiscent to techno. I'll gladly take these versions over the studio ones any day of the week.