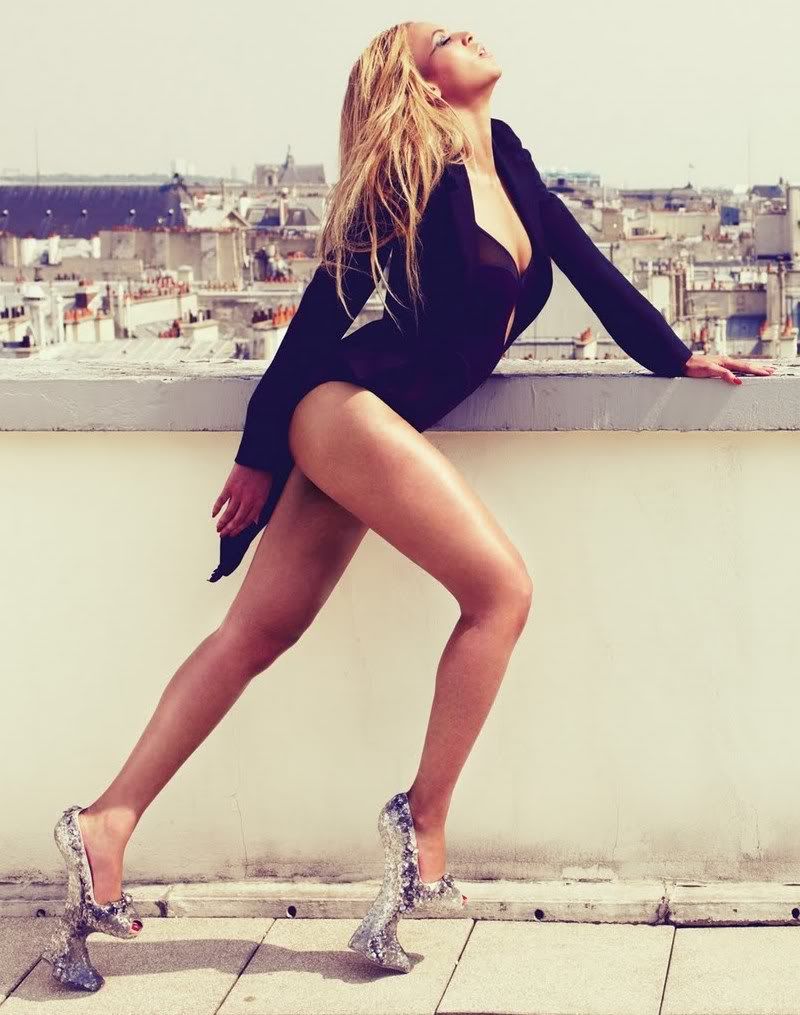 If a celeb needs tips on how to successfully disguise a 3-month-old pregnant belly, Beyonce is your answer. For the media did not bat an eyelid when King B entertained the Roseland Ballroom in New York City earlier this month. In fact, it's rather impressive that not one major media outlet picked up on the pregnancy.
Sharp eyed fans (who attended her show) even took to twitter to reveal she'd put on weight and failed to put effort into her choreography like she normally does. With a DVD in the works, the second part to the singer's viral presentation has now surfaced…
Not even
US Weekly
or
People
could get the massive scoop which she went on to very publicly announce at this weekend's
VMA
s. A move which netted the 28th annual show its highest ratings in the network's history and securing a brand new twitter record. The trending topic
'Beyonce's Pregnant'
was riding at 8,868 tweets per second making it the most dicussed topic on the social networking since its conception. It has even beat massive global breaking news pertaining to
Osama Bin Laden
's slaying, as well as the untimely death of King of Pop
Michael Jackson
.
I think the announcement caused up such a massive global phenomenon because people genuinely believed she would never get pregnant. With severely robotic approach to work, a pregnant Beyonce seemed way too unreal to imagine. But now that it's become reality, it's turned into one big shock. This might even be the longest nine months of her life.