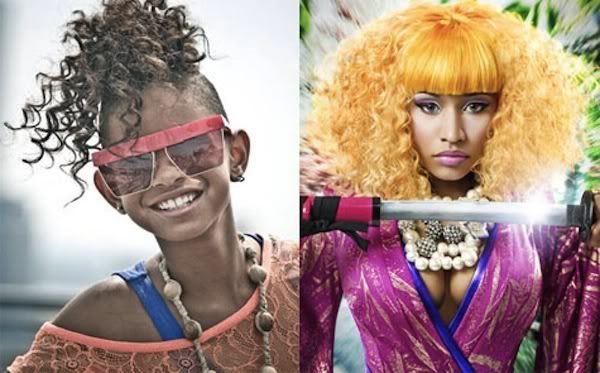 Willow Smith is back with Nicki Minaj to release a follow up to "Whip My Hair" entitled, "Fireball". The song lacks the novelty and catchiness of "Whip My Hair", sounding like a second rate rehash. "Fireball", loud and obnoxious, simply isn't that good. It was actually very awkward to hear Minaj rapping on a ten year old's annoyingly repetitive track. When Willow shouts, "Can we get the party started?" you can't help but scratch your head. Hon, you're ten years old…what party we going to?!
Surly Minaj could have found better ways to utilize her time or politely declined the offer to be featured. Willow, just like her acting older brother, is far too grown for her own good. Can somebody please just let this child go to school and be a kid?
Listen to the track and sound off below!
Thoughts?