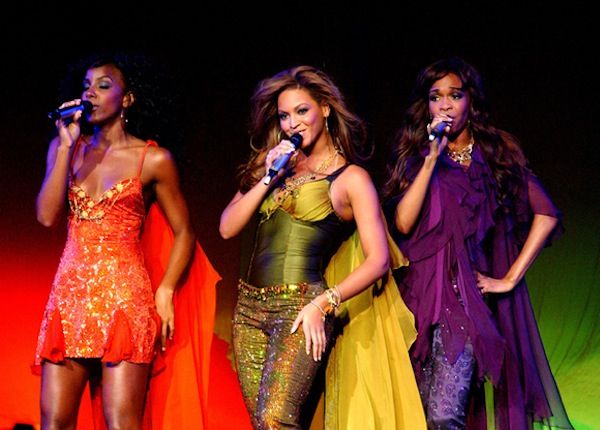 Following the departures of LaTavia Roberson and LeToya Luckett and Farrah Franklin, the "new" Destiny's Child were able to from identifiable personas—both in staging and recorded vocals. Usually playing close to the following format: Beyonce on verses – Kelly pre-choruses – harmonized choruses w/ B on top – Michelle on bridge – Beyonce ad libs till end. By 'Destiny Fulfilled', Destiny's Child finally reached their full potential as a dynamic girl group comprised of three capable singers, instead of B and her glorified background singers. Michelle Williams, particularly shined with her raspy mezzo-soprano, proving she can SANG down when given the chance to.
For their final send off, Destiny's Child came back by way of the 'Destiny's Fulfilled…And Lovin' It Tour' in April 2005. Performing a stunning set of 20+ songs complete with live singing and club-ready choreography, the tour reinforced DC as one of the most formidable Female R&B/Pop Groups in history.
Flashback to 2005; watch Michelle steal the spotlight from her mates in their soulful rendition of 'Through With Love', complete with a full gospel choir, praise stomps, and…correct me if I'm wrong…but I believe one child of Destiny even catches the holy ghost!
Michelle was SANGIN' like the rent was due! Yes, Lawd!