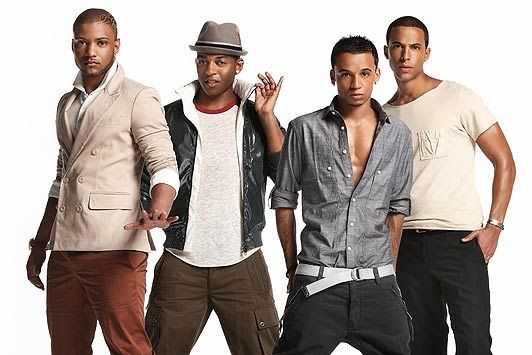 Sometimes, being the runner-up in a talent show is more rewarding than the winning prize itself. Boyband JLS believe they were better off not winning The X Factor. They also feel they'd have had no control over their direction if they were signed by Simon Cowell's record label Syco. Band member Marvin Humes told The Guardian: "If we'd signed with Syco I don't think we'd be the group we are today. When you hear of people fighting with their record labels and stuff, that would have been us. We wouldn't have wanted to sit on stools, sing ballads and wear suits, and I think that might have happened".
Translation: "We didn't want to be the black version of 'get up from stool for dramatic key change' Westlife".
Saying that, Westlife have enjoyed a 14-year career and still managed to depart ways while maintaining their popularity. No one is saying being boring is the way to go but I certainly wasn't expecting them to put out generic, fast food music either. I understand they want to keep topping the charts, but 10 years from now, will anyone be talking about a JLS track? My point exactly.