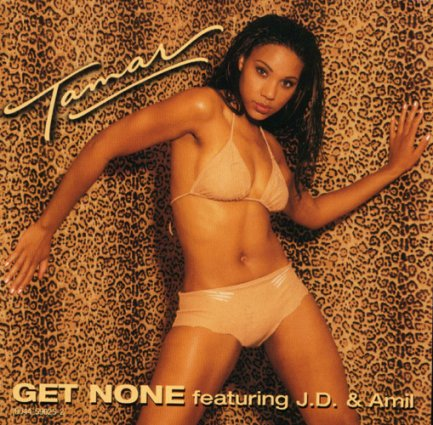 At the turn of the century Tamar Braxton (born 1977) was determined to make her eight year career as Toni Braxton's background singer a thing of the past by dropping her self-titled debut album in late 1999. The youngest Braxton was eager to flex what Toni calls, "the best voice of the family," and show off her piercing four octave instrument overtop a collection of R&B soaked productions courtesy of Atlanta's finest hitmakers.
Released by Dreamworks in the fall of 1999 the album was a complete commercial failure to put it mildly—so much so that the album failed the garner critical attention or even a cult fanbase for young Tamar. 'Tamar' debuted embarrassingly at No. 127 on the Billboard 200 Chart and No. 42 over at the Top R&B/Hip-Hop Albums Chart. To date the LP has barely pushed over 100K worldwide, a number that's probably capped as the record has been shunned by iTunes and is only available at limited retailers. Harsh realities aside, Tamar's first attempt at solo super stardom wasn't a complete bust. From the ashes of her solo career came a criminally underrated R&B record and a hot music video that allowed Tamar to really show her stuff! Get some of "Get None" featuring JD, Amil, and Mya (uncredited vocals on the hook) after the jump and sound off below!

Now that you see what type of artist Tamar can be (granted this video is over 10 years old) when she buckles down and takes it seriously. The question is…can she make it in today's industry? And if so, what type of music would you like to hear Her serve? Sound off!