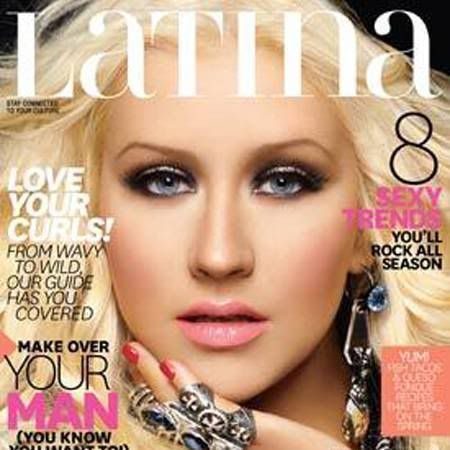 Here's Christina Aguilera, gracing the cover of Latina's March issue. The singer talks everything from 'The Voice', and a reconcilation with her estranged father to her failed marriage and the criticisms she's had to encounter throughout her career. The cover really isn't that amazing and she's had nicer moments but I hope the face-only shots do not become a consistency now that she's put on a little weight.
She needs to represent for the thick chicks and finding a stylist that knows how to compliment the curvier woman is something I'd like to see utilised in upcoming photoshoots. It's a waste that she's getting all these covers to promote 'The Voice' and not her new single. You can read excerpts from the interview here. And you can also check out behind the scenes footage of the shoot, as well as her recent visit to 'The Ellen Degeneres Show' after the jump.

Aggy dolls herself up for 'Latina' photoshoot: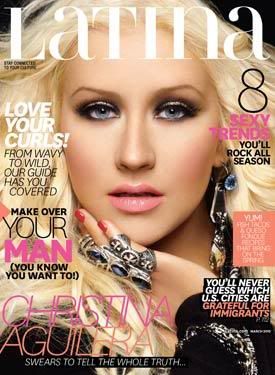 .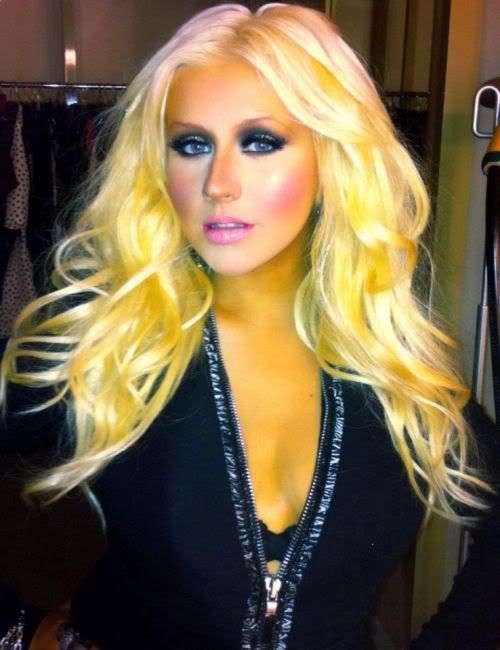 She later promotes 'The Voice' on Ellen alongside her co-stars Blake Shelton and Adam Levine:
Thanks Neon Limelight!