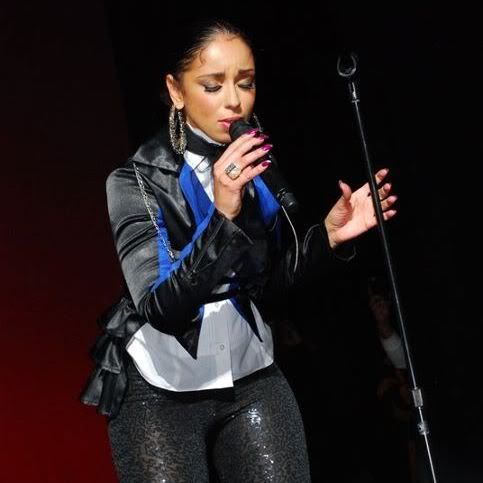 Over the weekend, R&B songstress Mya went on a European promo tour in support of her new album 'K.I.S.S'. The album was released in the States recently, and in Japan last year. Her dutch fans saw the singer perform a concert at Central Studios Utrecht in Holland with a setlist of songs from her earlier albums as well as cuts from the new LP. The first ever performance of 'Mess Up My Hair' and 'Earthquake' has been included in the 15-minute video below.
I couldn't stop staring at her thighs. Damn!
Maybe it was because she was wining the hell out of them, but she looks great, and she always knew how to wear her curves well. Plus, she looked fresh from how she did when she debuted on the scene 14 years ago with 'Ghetto Superstar'.
In this exact order, she performs 'Ghetto Superstar', 'Case of the Ex', 'Best of Me', 'Girls Dem Sugar', 'Mess Up My Hair' (6:47 min), 'Earthquake' (8:10 min), and 'It's All About Me'.
Photos: Love-Mya