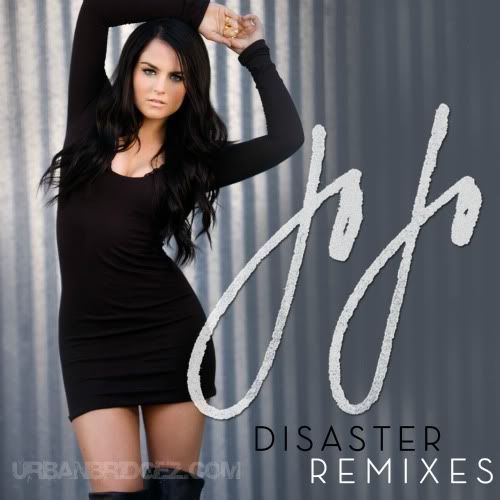 A week ago, JoJo announced that she would be releasing a digital EP full of remixes of her latest single 'Disaster' (out on March 6th). The music video for the first remix has just premiered and this is my first time hearing the new mix (not crazy about it to be honest but I hope it does what it's set out to do). DJ Kue produced the cut, which features a hard dubstep break at the bridge. It also appears Interscope are hoping this will give the song further push since peaking on the Billboard Hot 100 at #87.
The music video features additional footage from the original visual. JoJo previously spoke about the original clip having lots of stunts including a motorcycle accident (a tragic ending for her boyfriend after a heated argument). Fans were disappointed when the original video premiered and those stunts were nowhere to be seen. It turns out they saved the previously discussed motorcycle accident for this video.
'Disaster' has spent 102 days in the top 50 of the CHR charts, but unfortunately, airplay hasn't exactly been booming. It sucks donkey balls that such a good song has not exploded in the way it deserves to.