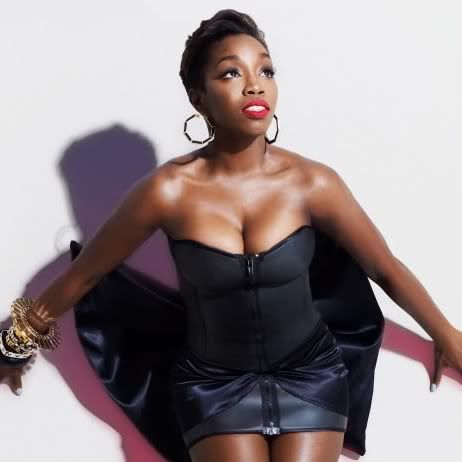 Estelle has hooked up with fellow soul songstress Janelle Monae for a new cut which will appear on her upcoming new album 'All Of Me'. The Ne-yo penned 'Do My Thing' is different from her other soul offerings because it makes use of the retro style and it's very uplifting. The uptempo cut, produced by Ahmir '?uestlove' Thompson, contains elements of 1950s Motown with some pop undertones. Not to mention that it's extremely catchy and gives you urge to just dance.
Nice.
Monae graces the song with her jazz influenced vibe and it totally works. Both chicks embark on a mission to celebrate their individuality, and emphasise their pride, power and independence within their womanhood.
Estelle's third studio album 'All Of Me' will be released Stateside on Feb 28th and in the UK on March 12th.