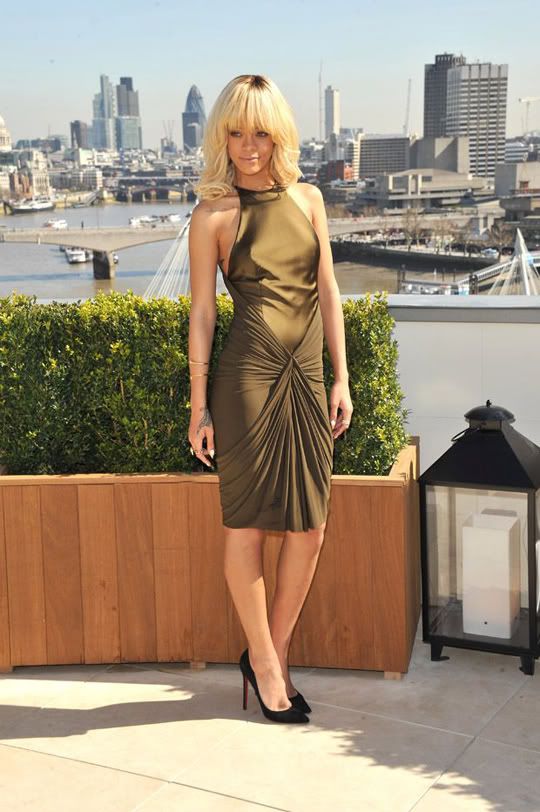 Kevin Hennebert is a familiarity to Rihanna Navy because they know he works for her team, and he tweeted today that she will more than likely release her seventh studio album in 2013.
Although, that may seem like a century by Rihanna standards, the "break" has not stopped her from mapping out her musical direction for the project. "I'm definitely thinking about the next record." Rihanna told Capital FM's showbiz reporter Kevin Hughes last night (March 29th). "I'm a multi-tasker so, right now we're working on collecting and creating the sound first before we even start working on the lyrical direction or melodies. I kind of have an idea though, and it's very rough right now. So I'm eager to start that". Rihanna has been in London this entire week promoting her new movie 'Battleship', so talk of new music seemed the furtherest from her mind. Until now. Whether or not we get new music this year, Rihanna has been quite smart jumping on high profile collabs to garner momemtum. I assume, we will be seeing Rihanna doing multiple guest features since the rest of 2012 will be a non-musical era for the Barbadian beauty. People would assume this news makes me sad but it doesn't. I think its commendable she is taking a break for like the first time.
One thing I'd hate for her is to be deemed overexposed (if she isn't already). A time capsule on when she releases music is unnecessary because no one is forcing anyone to listen to her records. You have the option to change the channel, switch off the radio and not read any of her magazine features. If the music is good, Rihanna could bring out an album every six months and people would still eat it up relentlessly.