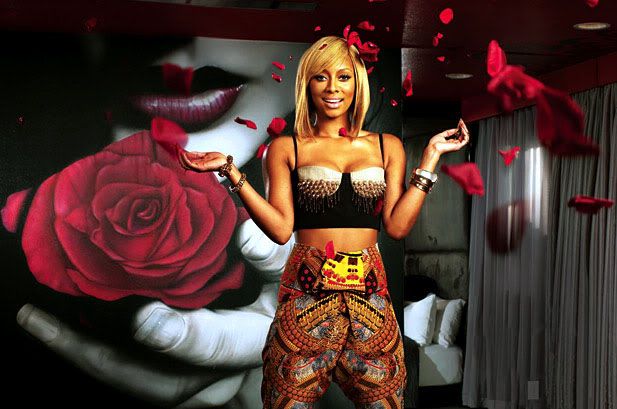 Keri Hilson continues to speak on the heartbreaking route that her new album will take direction from.
"The worst breakup I've ever had is the reason for the tone of my third album that I'm still writing, still going through" she says, and referring to the offering as "some of my best worst yet." Is she really expecting to be the new Adele this era?

Because what she really lacks in which Adele has a powerful pocket of, is an actual hardcore fanbase. It does not hurt that her powerhouse vocals remain a stand out to this day. Pain and heartbreak, for some reason, always produces crack music that touches the hearts of many. Mary J Blige's earlier work was groundbreaking. But that was well, Mary, and we all know how much her struggle has been documented.
I enjoy Keri's music though, even though there's not much demand for it. She always has a song or two on there which gets me. I'm very excited for the new album. She also talks about her apocalyptic dreams and how they feature UFOs.
Check out her interview with Fuse below.