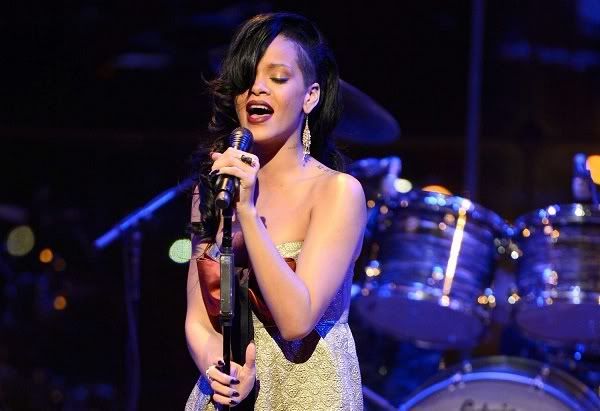 Rihanna performs at the Time 100 gala in NYC last night, to celebrate her ranking on Time's '100 Most Influential People In The World'.
She looks stunning, as can be expected. Rihanna also got a surprise visit from her mother Monica and grandfather who were also present at the event. Mama Fenty wanted to surprise daughter and with her father, they hopped on a secret flight.
In related news, Rihanna's 'Where Have You Been' music video is suppose to premiere later today. Fingers crossed, but don't get your hopes up.