Last night saw R&B king Usher preview his forthcoming new album 'Looking For Myself' at the Off-Broadway play, Fuerza Bruta in NYC (day one).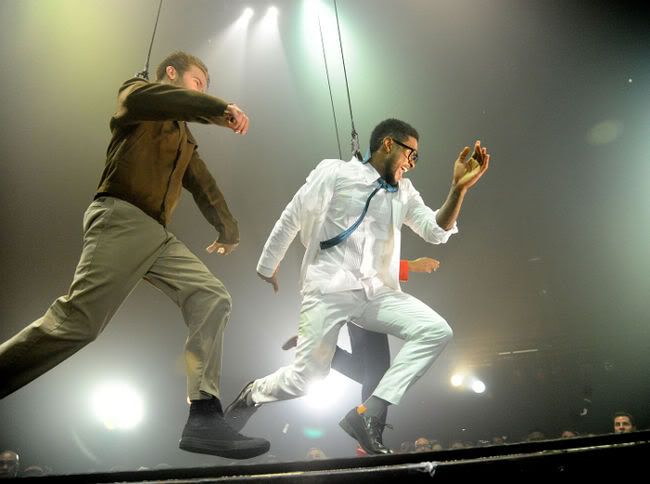 Usher's avant-garde, high-energy spectacle featured dance troupe Fuerza Bruta (Brute Force), lots of visual effects, running-man type choreography and music which he debuted from his seventh studio album. The show, reminiscent of Cirque du Soleil, featured a variety of catchy pop anthems, futuristic R&B and Usher's standard-model slow jams. Usher recieved support from his protege Justin Bieber who also attended the show. Later tonight (April 28th), Usher will recreate the performance once again for the general paying audience.
The singer's hour-long set was attended by few hundred media and industry types at the Daryl Roth Theatre in Manhattan. You can read a very detailed account of last night's spectacle over at Rollingstone.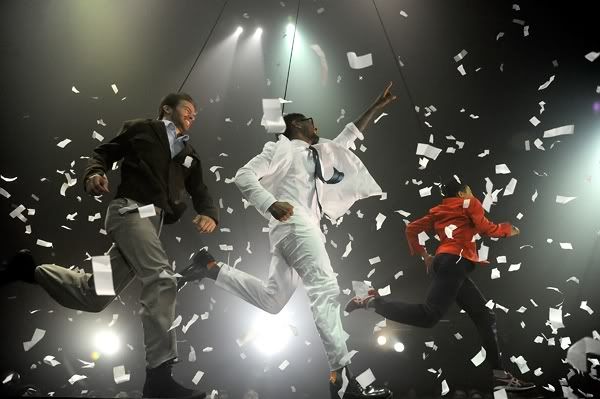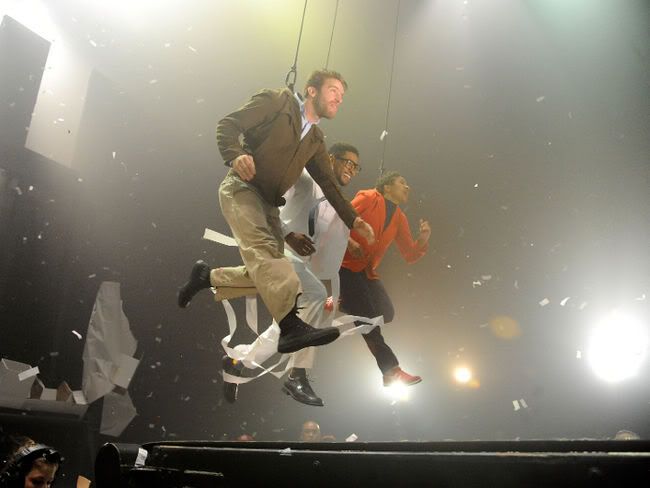 Looks very endearing. In related news, Usher will take the stage at NBC's studio 8H as the musical guest of Saturday Night Live on May 12th. Usher's new album 'Looking For Myself' will drop in stores on June 12th, 2012 (courtesy of RCA Records).