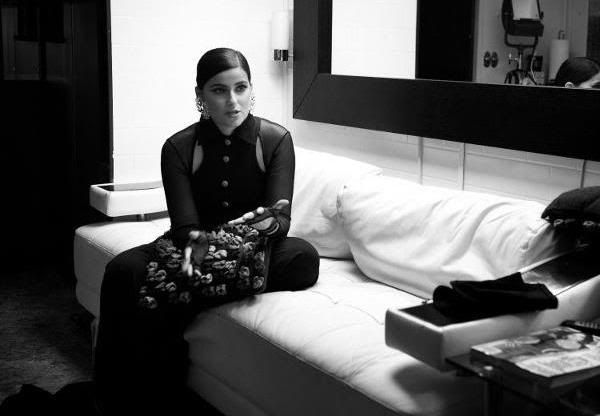 Nelly Furtado's 'Something' is a new B-Side track (produced by Salaam Remi) and features rapper Nas which appears on the 'Big Hoops (Remixes)' compilation.

The multi-faceted singer confirmed her collaboration with QB's finest back in February, which they worked on during the recording sessions of her forthcoming new album 'The Spirit Indestructible' (out on June 19th). And the urban-gritty number is the very outcome below:
I likes. Do you? 'Big Hoops (Remixes)' will be available on the Great Britain' iTunes store on June 3rd.