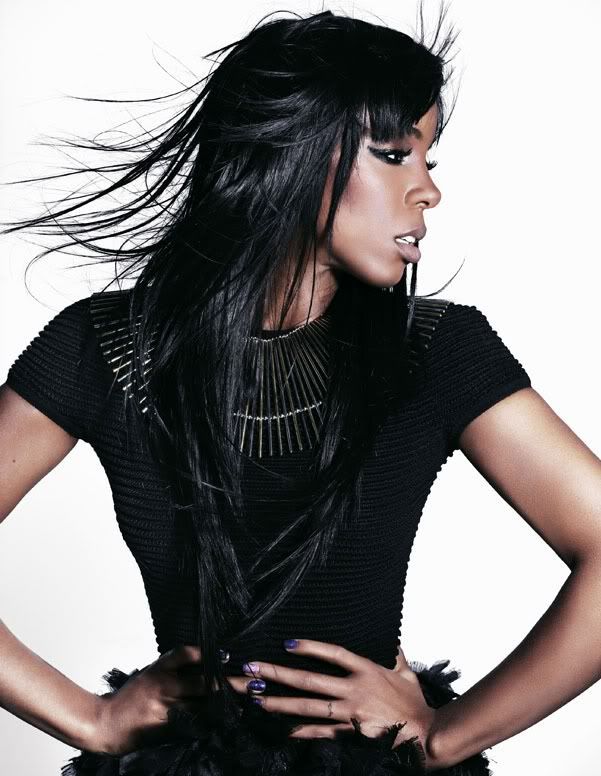 As correctly predicted by Yours Truly, Kelly Rowland has officially announced her departure from UK's 'The X Factor'.

"After much speculation, we can officially confirm today that Kelly Rowland has decided not to return as a judge again for this year's UK X Factor" reads a statement from an X Factor spokesperson. "Global commitments coupled with the show's increasing demands this year mean that, despite weeks of deliberation with the show, Kelly has not been able to agree a deal that fits into her autumn/winter schedule, so sadly cannot accept a place on the 2012 panel. Kelly thoroughly enjoyed her role as a judge on the show, but felt that if there couldn't be a workable solution to scheduling issues so that she could effectively juggle her other commitments then she couldn't wholeheartedly commit to the show this year." Rowland added: "I love the UK and being part of the show last year. Mentoring the girls was such an incredible experience I will never forget. I would like to thank Simon for the great opportunity and asking me to be a judge last season."
Tulisa is popping corks somewhere while TV viewers rejoice at no longer being subjected to seeing Kelly's hairy armpits in high definition. Jokes aside, Kelly actually proved herself a worthy judge although her confrontational ways sometimes got the better of her. I actually loved seeing the bitch in Kelly because I feel no one is really as sweet as candy floss and toffee apples as they'd have us believe. Every one has a fiery side to them when provoked.
At present, she is currently working on the follow-up to the lukewarm recieved 'Here I Am'. In fact, she will be heading into the studio with Rodney 'Darkchild' Jerkins as early as tomorrow. I hope he laces her up with some R&B hotness like he did with Destiny's Child's 'Say My Name' (1999) and 'Lose My Breath' (2004). Being on the show didn't do much for her album sales, and with the show being so commitment-heavy, it left Kelly with very restricted time to promote the project.