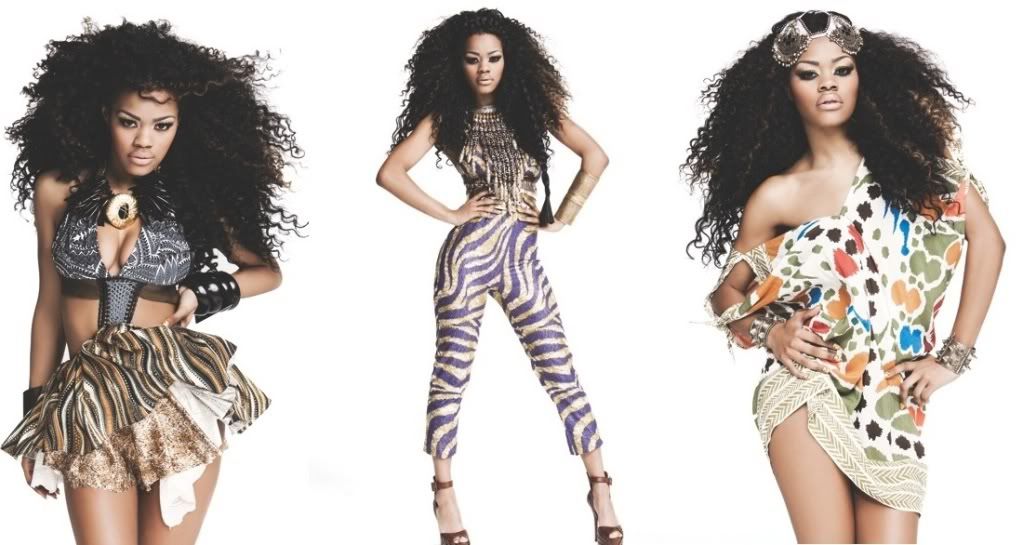 Teyana Taylor has officially signed a deal with Kanye West's G.O.O.D. Music label, which also serves as a joint partnership with Island Def Jam.

Teyana did herself no favours as a credible artist when she released that very amateur song 'Google Me' back in 2008. Back then, she was signed to Pharrell's Star Trak label, and while she was marketed as some poor man's Kelis, her album 'From a Planet Called Harlem' ended up on the chopping block. Still, the 21-year-old never gave up on her music career. While serving as Chris Brown's beard, she was making slow strives to get herself out there, appearing on Kanye's latest album 'My Beautiful Dark Twisted Fantasy' and releasing her own free EP 'The Misunderstanding of Teyana Taylor' back in March.
I don't know much about Kanye's skills as a music mogul so I can't say for sure whether or not this is a good move for her. As a packaged seasoned artist she ticks the boxes. She can dance her ass off and her singing is pretty decent (hell, she could even give Ciara some competition). I totally look forward to hearing what she brings with the album later this year.