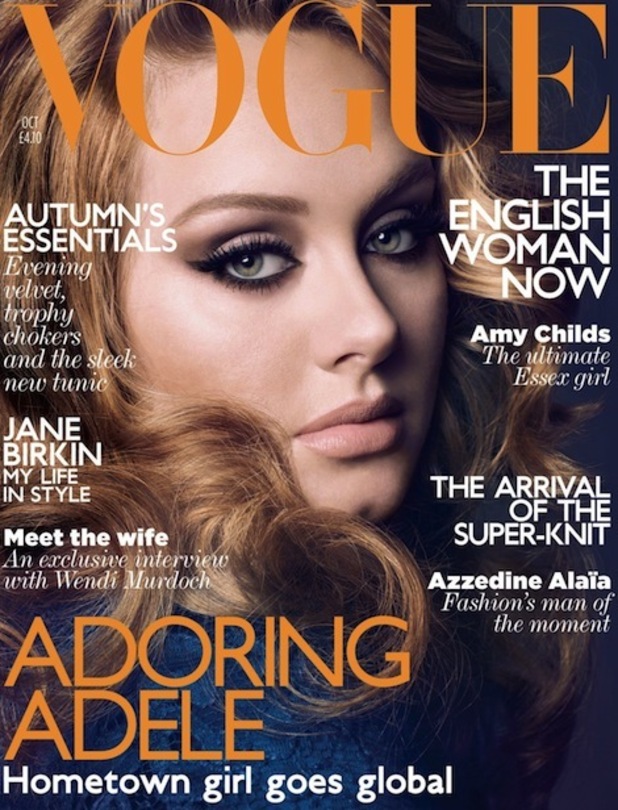 Adele, who surpassed 9 million U.S. sales with latest album '21′ this week, may be able to push albums, but when it comes to Vogue covers, nobody would even spit on it.

Despite her mega popularity with the record buying public, Vogue editor Alexandra Shulman says that the October issue of UK Vogue which featured Adele as the cover girl was "one of the worst sellers" they've ever had. If it serves me correctly, isn't Vogue a fashion magazine? Adele, to my knowledge is not seen as a style icon and with that frumpy colourless wardrobe of hers, she never will be. If people wanted to read about her, they'd have brought Rollingstone, NME or Billboard, which caters to a completely different market.
Adele fans more than likely do not read Vogue anyway. It's no wonder the editor is turning her ambitious interests to Kate Middleton who would serve as more than a perfect match for their publication.