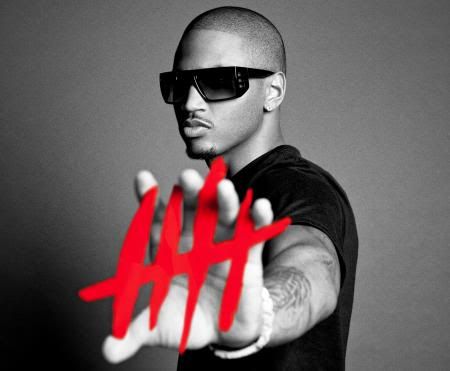 According to Hits Daily Double, Trey Songz will be yuuuping his way to the top spot next week. His new album 'Chapter V' is projected to become his first #1 album on the Billboard 200. Projected first week sales stand at 125k to 130k.
Noticeably, these sales mark a considerate decline from last time. Trey's 'Passion, Pain & Pleasure' sold 240K debuting at #2 in September 2010. That album went on to become his biggest selling record with sales in excess of over 800k. Have you noticed that every established R&B male is pushing the same first week numbers this year?
Usher and Chris Brown also pushed those very same numbers in their first week over the summer. But unlike those two, Trey has not had a top 10 single on the Billboard Hot 100 (let's remember Usher and Chris had to release POP singles to achieve that feat), so did Trey do even BETTER than them without a crossover hit? Doing THEIR numbers (or possibly even better) without jumping on the dance-pop bandwagon? Food for thought.