After 'Big Hoops' and 'Spirit Indestructible' failed to ignite the charts, Nelly Furtado is pressing forward with third single 'Parking Lot'. Nelly snags critically acclaimed director Ray Kay for the song's upcoming music video, and the pair were snapped on set below:
Click here to listen to the track if you missed it. The concept of the video is being kept strictly under wraps but it will feature a troop of dancers. Surprisingly, this is the very first time the pair have worked together on a video, so it will be interesting to see how their artistic vision come together!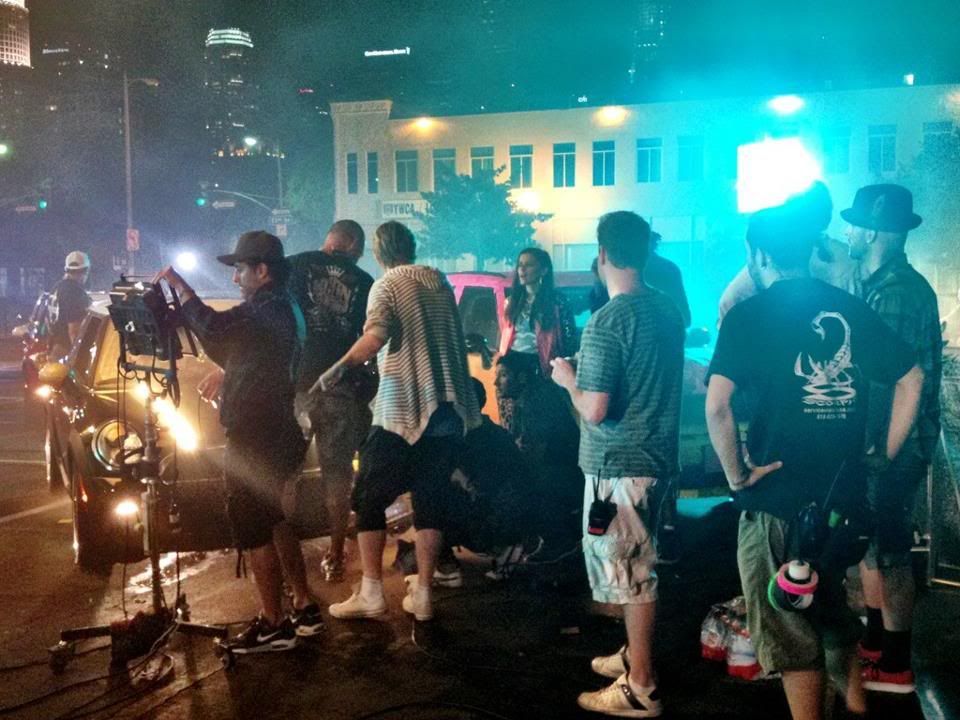 Nelly is clearly trying to save this album but the damage is done. In some countries, 'The Spirit Indestructible' drops on September 11th, while the States will receive it on September 18th. It might even help her case if she could get a performance slot at next week's VMAs as well, but things just aren't looking good for this album. Oh well, as long as it's hot fire and I get something to rotate consistently on the ipod.