Eternal life goddess Mariah Carey was the BMI Icon honoree last night for her "indelible influence on generations of music makers." During the BMI Urban Awards at the Saban Theatre in Beverly Hills, the diva queen was honoured in recognition of her prolifically successful and influential songwriting career. An array of talent in gospel, R&B and soul treated Mariah to a performance of her own songs.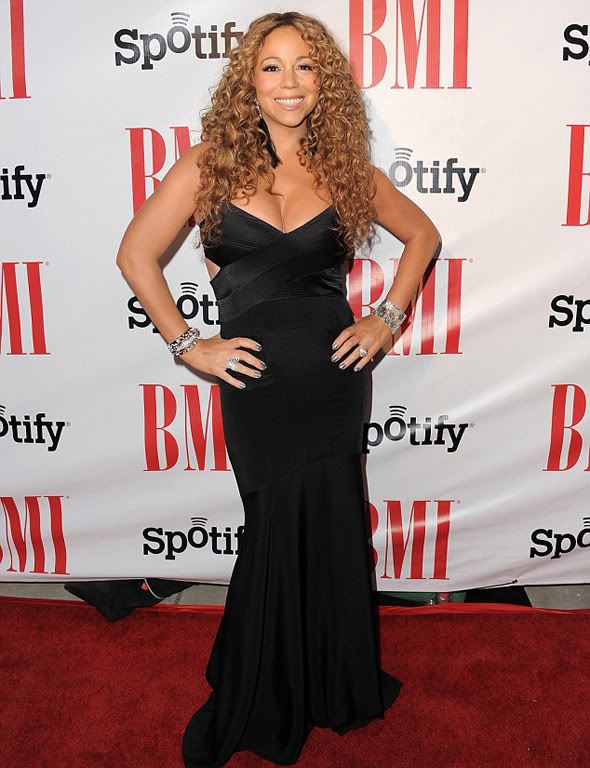 A stunning tribute included performances from gospel siren Karen Clark Sheard, who performed 'Anytime You Need a Friend', R&B crooner Joe, delivering 'We Belong Together', soul crooner Eric Benet, who offered 'One Sweet Day' and American Idol alum Fantasia belting out 'Hero'.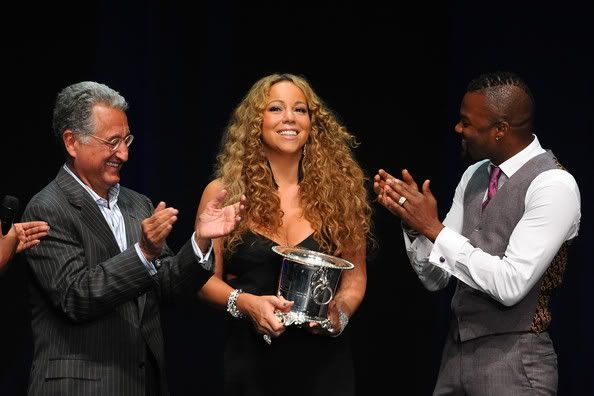 Mariah was glowing!
Here is some footage of the legendary diva accepting her BMI Icon Award at BMI Urban Awards:
Mariah was rambling (as she does, lol) but she has good reason to. She received the BMI Icon Award for her outstanding songwriting. An accomplishment that has resulted in 18 #1 singles and more than 200 million albums sold. She thanked the performers "for doing something so beautiful with the songs I wrote" and also thanked BMI for honouring her songwriting contributions. "I'm so humbled by this moment because a lot of people still don't know I write my own songs" she said.
Fantasia performs 'Hero', and Joe performs 'We Belong Together':
Fanny took this straight to church towards the end! Mariah approves! She really does, ya know!