Badboy songstress Cassie is featured in the October issue of 'GQ' magazine. In these sizzling snaps by Christian Anwander, the singer flaunts that oiled, super toned body ready for a workout! These days, Cassie seems to spend more time on Twitter professing her undying love for Diddy than exercising all her focus into a music career that stalled a semi-decade ago. It is no wonder she has such a reserved attitude about the lack of albums she's put out since her debut six years ago. And when compared to a younger artist like Rihanna, who has been out just as long as Cassie, with six, almost seven albums under her belt, the 26-year-old shrugs it off and says she's satisfied with being an underground artist. Check out more scorching pics and some excerpts below.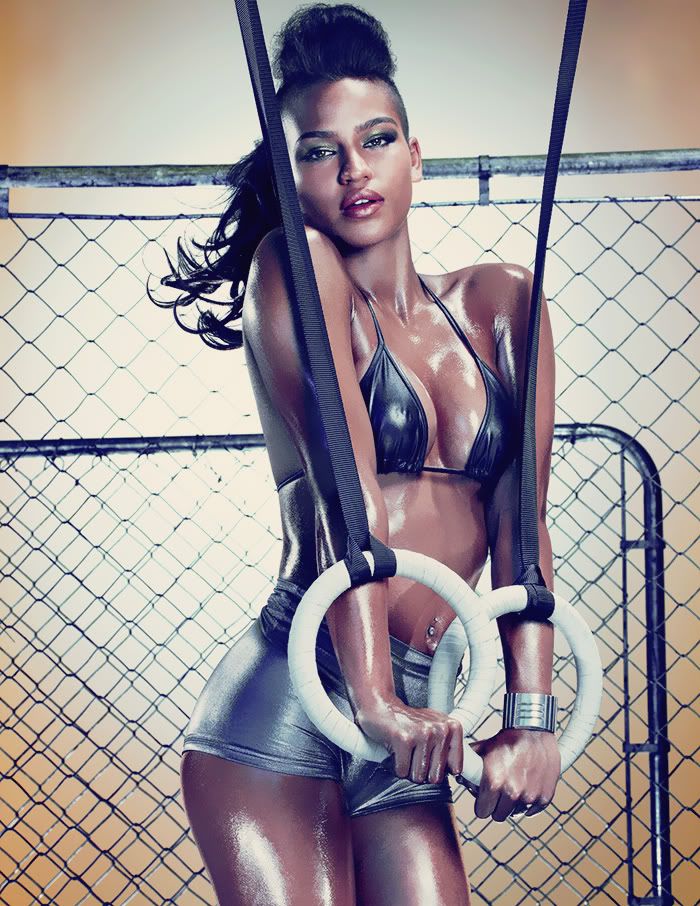 Upon addressing the six years since the release of her self-titled debut, Cassie tells the mag: "It's been too long, I know, but I got to start over and over again. It would be awesome to stay popular, but if I was only an underground artist, I would be okay with that." Source.
Cassie is readying a music video for her next single 'Balcony' featuring Young Jeezy, lifted from her upcoming mixtape 'Rock-A-Bye Baby'. She has also recently shot a music video with Nicki Minaj for 'The Boys', which she is featured on.