With the iTunes festival drawing to a close, it seems the bigger international stars were left until last. Alicia Keys took to the stage at The Roundhouse in Camden several hours ago to belt out a catalogue of her classics, including a reggae version of 'You Don't Know My Name', 'Fallin', 'A Woman's Worth' and much more. Keys also used the opportunity to perform songs from her new album 'Girl on Fire' including the title track, a brand new song entitled 'Brand New Me', and the previously released  'New Day' and 'Not Even the King'. Watch the entire concert below.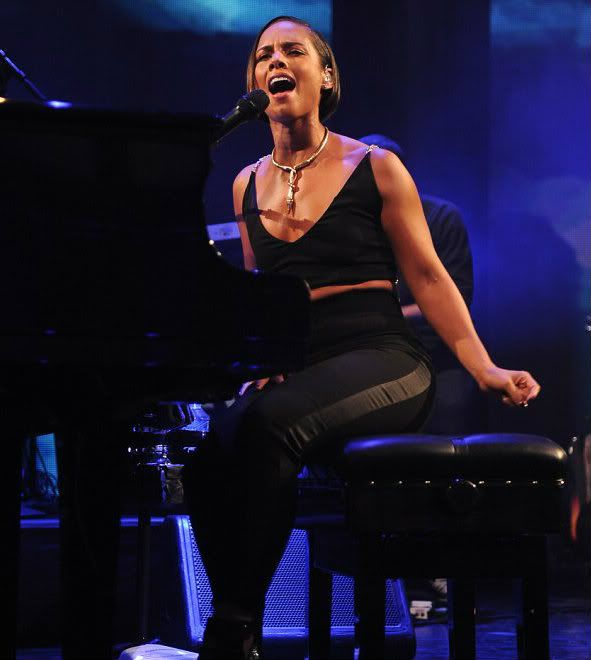 Alicia takes us to a very soulful trip down memory lane!:
Cracking stuff. What's admirable about the songstress is that she could easily have chosen to sit at her piano throughout her entire set, but she actually gets up, performs a routine and ENGAGES her audience. Don't believe me? The proof is in the footage.
1. New Day
2. Karma
3. You Don't Know My Name
4. Try Sleeping With A Broken Heart
5. Unthinkable
6. A Woman's Worth
7. Unbreakable
8. Girl on Fire
9. I Need You
10. Brand New Me
11. Fallin'
12. Empire State of Mind (Part II) Broken Down
13. No One
Encore:
14. Not Even the King
15. If I Ain't Got You