When the official tracklist for Little Mix's new album 'DNA' was unveiled, fans were surprised to discover that they collaborated with T-Boz, one third of legendary R&B trio TLC. The track in question, is called 'Red Planet'. Leigh-Ann Pinnock is still shell-shocked that she got the opportunity to work alongside one of her heroes.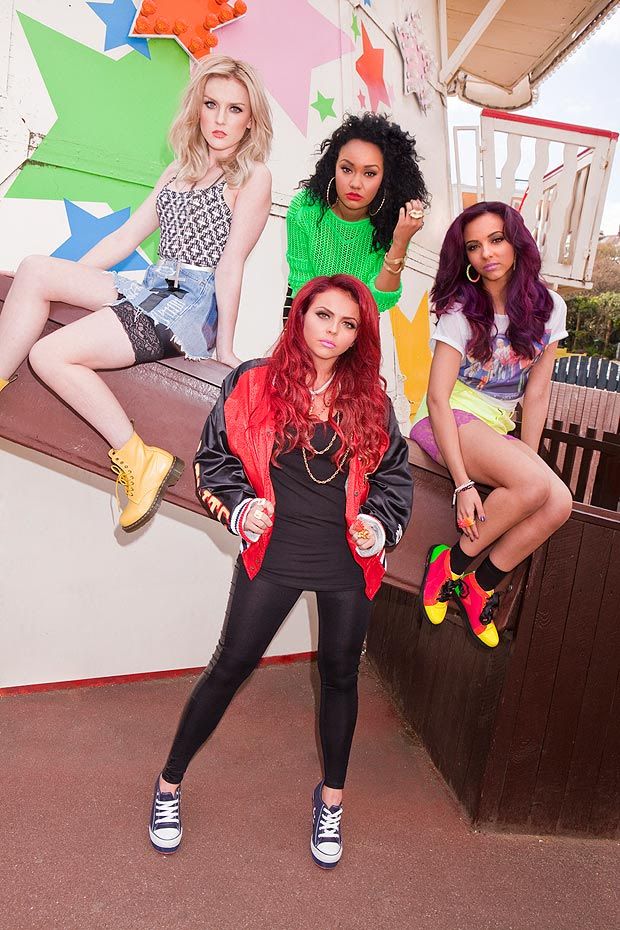 "We all grew up listening to TLC, they're massive idols of ours. They were a strong girlband with a positive message and global success, just like we aspire to. Having T-Boz feature on our record is just incredible. It blew our minds!" she gushed. Source.
All they need to do now is bring back the faith in girl groups by staging that global domination just like their idols En Vogue and Destiny's Child. The pop quad also unveiled a second collaboration with rapper Slick Rick on 'How Ya Doin?', another track from the LP. The girls will release the album on November 19th and will premiere the title track tomorrow morning at 8am UK time. Be sure to tune in or better yet, check in to your favourite urban-pop blog to hear the track.