Ashanti's fifth studio album, 'Braveheart' is not due to arrive in stores until next year, but she sure is spitting out those singles! The latest one entitled 'That's What We Do' features R&B king R. Kelly and was released earlier today via iTunes and Written Entertainment. The cut is actually her third one to drop this era, and will also feature on the singer's serially delayed project. It has not been confirmed whether this will serve as an official single. On top of putting the finishing touches to her new album, the R&B songstress has been busy with her new gig as anchor of Fuse's daily music show 'Fuse News'. Take a listen to 'That's What We Do' below.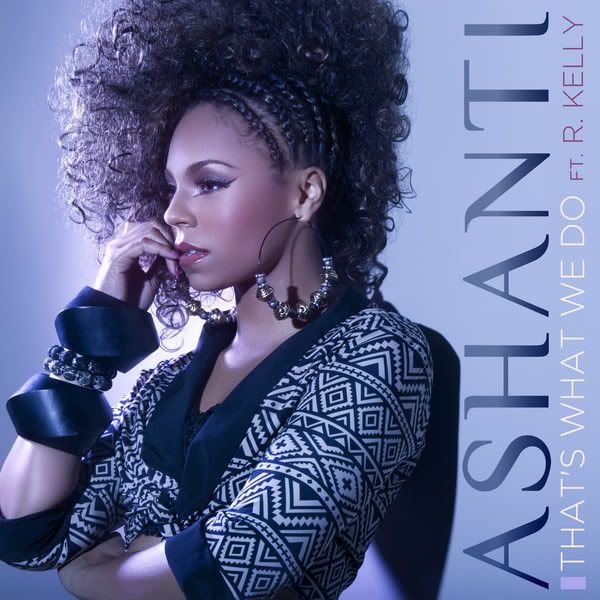 On the oldschool-flavoured midtempo, both artists swap mutual exchange as they justify their turbulent relationship and why they put up with each other. Ashanti starts off the track with feisty venom, "Now I'ma look through yo phone and I'm gonna call back that number, I'ma curse out that hoe, and let her know to stay away from ya" as R.Kelly responds, with: "cause that's what we do".
'That's What We Do' is a nice little R&B groove that fits right in with everything Ashanti has put out so far. I was expecting something a little more down tempo and sensual but it's still decent. I'm not quite sure if this song will put her back on the map or pave way to bring her back. 'She Can't' was actually more infectious and radio-savvy, but if you like this one, be sure to download it off iTunes here.