This week, Tamia opened up R. Kelly's 'Single Ladies' tour stop in Atlanta at the Fox Theatre (October 19th). Tamia's set included songs from her new album 'Beautiful Surprise', as well as some of her older hits. One of those being 'Stranger In My House' where she pulls up a guy from the audience, and serenades him. She sounded incredible. As always. Watch the action below.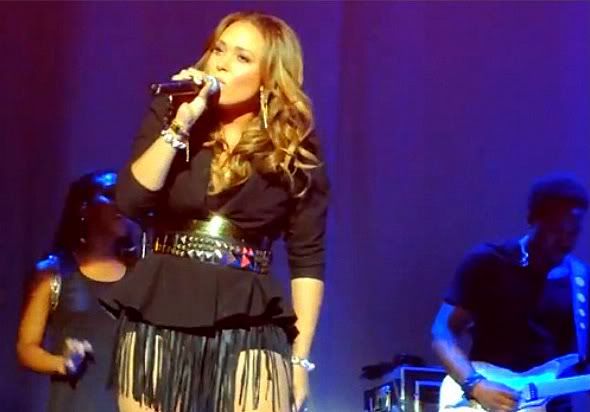 The November 2nd date at the Nokia Theatre coincides with her husband Grant Hill going up against the Los Angeles Lakers at the neighboring Staples Center. Both events take place at around the same time on that day.
"Maybe I'll have our two daughters come see me first," Tamia says. "Between the girls, Grant, the album and touring, trying to be every woman takes a lot of work. But I'm blessed to still be making records." The 22-date trek wraps on December 7th.
Thoughts?