Fresh from working with Alicia Keys on his 'Kaleidsocope Dream' cut, 'Where's the Fun in Forever', Miguel teams up with Beyonce! Last night, Miguel shared a photo on instagram of himself with a tired-looking Bey during a studio session (October 30th). He wrote "Woah. Creating for Virgo's all weekend." Whoa, in deed.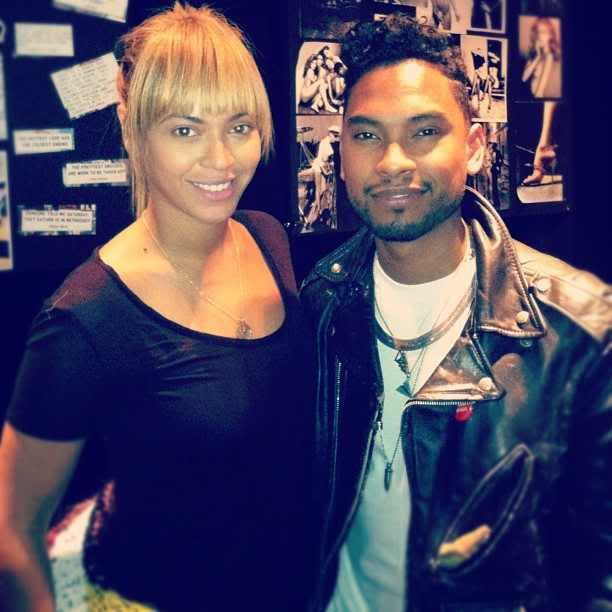 How crazy would it be if we got a beyoncified version of 'Adorn'? Cray, cray much? It has been no secret that Beyonce is currently in the studio recording her fifth studio album. In fact, she binned her movie role for 'A Star Is Born', just so that she can put all her focus into recording the new album. Speculation is strife that she may tie in her musical comeback with her Super Bowl performance next year.
Meanwhile, Trey Songz, who has been pleading to work with King B for half a decade, is somewhere blubbing in his coffee after having to take a backseat to newcomers such as Miguel and Frank Ocean. I know that must hurt.