Rita Ora made a return to the X Factor tonight, after serving as a guest judge earlier on in the series. She worked the stage donning a black cut-out bodystocking while belting out her latest single 'Shine Ya Light'. The track, which serves as the third single from her debut album 'ORA', was released in the UK today and will see a worldwide release on November 25th.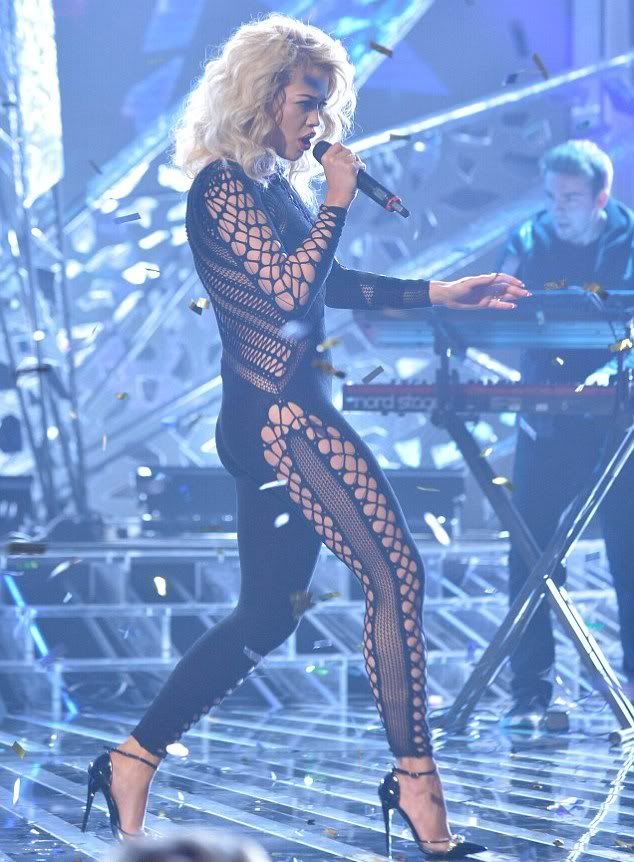 The 21-year-old sang live, but vocally, this was not her strongest performance. Her voice was so dry and rusty that she could have done with drinking a glass of water before hitting the stage.
Some of those notes just weren't clean and she sounded like she was in pain. I don't even know why Dermott referred to her as an "R&B star" because her music is far from it. She has a good singing voice (when she actually nails it), but her music is so generic and forgettable.
Thoughts?