With a fifth studio album set to drop in the first half of 2013, Beyonce is finally realising that ignoring social media platforms is not the way to go this era. A few days ago, she launched her Instagram account, opting to go with the feisty but rather cool handle 'BaddieBey'. Through that account, she has already started to share studio moments, including this snap of herself rocking a monochrome outfit while recording her new album.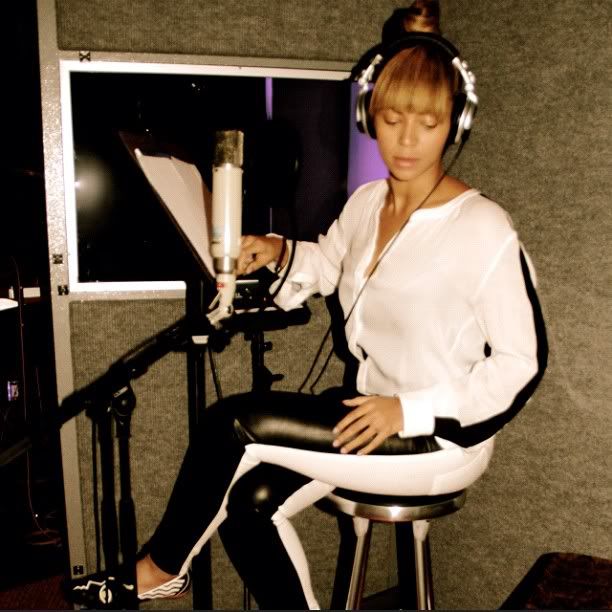 Bey is throwing herself into work after being denied a second attempt to escape the dance video game lawsuit, in which she is being sued for an eye-watering $100 million dollars. Apparently, an appeals court states that there are still "triable" issues as to whether she breached a licensing deal that she walked away from.
She also posted another snap of herself rocking some shoes that some may criticise for being too Illuminati. Like them? You can purchase the Nicholas Kirkwood face-print leather and velvet loafers for a cool £595!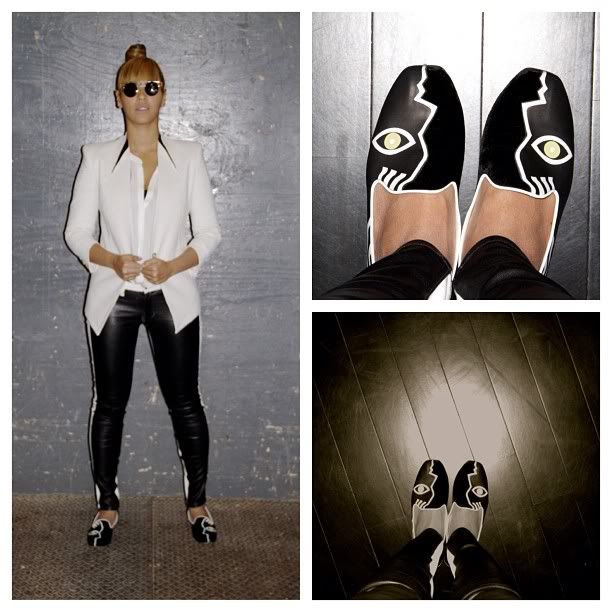 As well as recording the new album, she will be rehearsing hard for her performance at the Super Bowl halftime show on February 3rd. Miguel, Hitboy and Diane Warren have all spoken out about working with the singer on her new album and Missy Elliott was throwing out some serious hints on twitter recently. We can't wait to hear what King B has been cooking up! Can you?