Christina Aguilera celebrates the release of her new album 'Lotus', by performing a note-cackling rendition of 'Make the World Move'.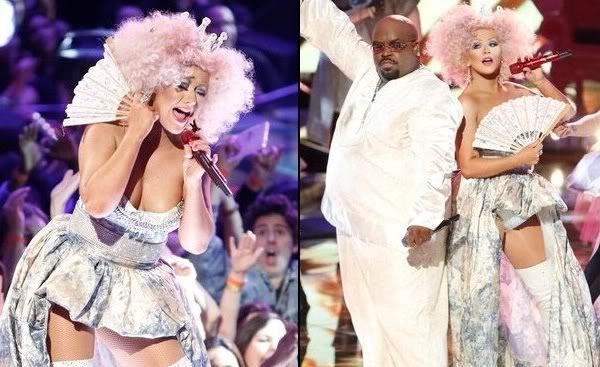 The big voiced songstress teams up with fellow 'Voice' coach Cee Lo Green for the catchy number. It was the first time the pair performed the song on live television. Take a look at Aggy and Cee Lo Green sing 'Make the World Move' below.
Aggy sported a wild wig, and excessive outfit as she was accompanied by backing dancers on stage. It all looked very extravagant and award show worthy. Up until she started belting at the top of her lungs. Sadly, those high belts were pretty horrid and that last note was just ear damaging. All that vocal wear and tear came out in those belts tonight. Poor thang.