After performing on 'The Voice' with fellow coach Cee Lo Green last week, it was Blake Shelton's turn to sing with Christina Aguilera on their duet 'Just A Fool.'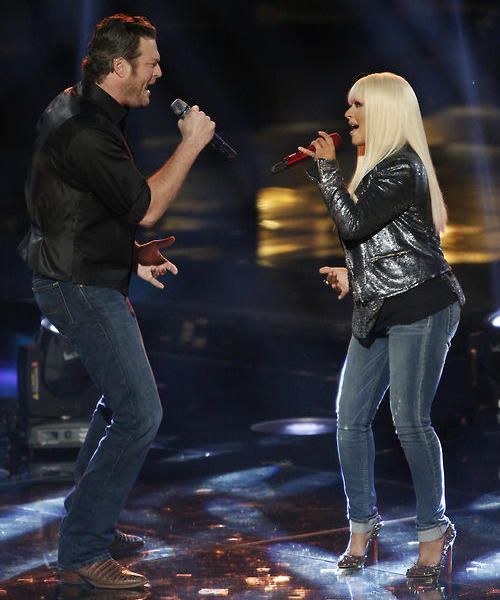 The casually dressed diva was seated at first, while surrounded by a swaying crowd. Shelton was also seated, until the pair walked towards each other and met in the middle of the stage. Aguilera's raspy, yet soulful vocals matched nicely against Shelton's twang. On paper, this wasn't suppose to work but it did.
Take a look at the video of the two coaches performing a subtle rendition of 'Just a Fool' on The Voice, below.
The pair exchanged dynamic vocals and Aggy even toned it down opting not to go overboard with the belting. A case of less is more always works in her case. This was actually a good performance.
'Just A Fool' is lifted from Aggy's new album 'Lotus', which was released last week.