A blast from the past sees Alicia Keys visiting Jimmy Fallon Live to perform the 'Gummi Bears' theme song on her piano.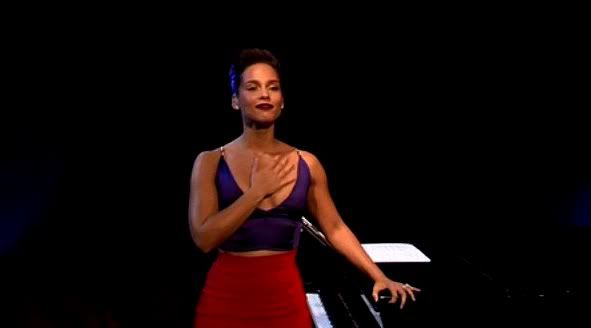 Keys delivers some surprise nostalgia with a soulful rendition of the theme to the Disney 1990s cartoon 'Adventures of the Gummi Bears.'
This show was my everything when I was growing up and I still have mad love for this song. Those childhood memories! Check out what she served up with the performance below.
Simply breathtaking. How does she have so much passion singing about Gummi Bears though? If only AK could perform her own songs in the same flawless manner. That way, unsuspecting ears would not be subjected to her painful yelling and she'd get back her critical acclaim as a Grammy-worthy vocalist.