On tonight's UK X Factor stage, a bouncing Bruno Mars and his whole band rock fedoras and gold chains during a performance of new single 'Locked Out of Heaven.'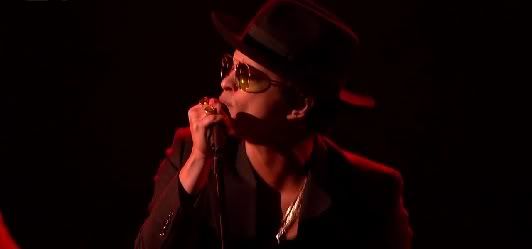 As of present, the track sits at #4 on the Billboard Hot 100. It is also lifted from the crooner's sophomore album 'Unorthodox Jukebox', due December 10th in the UK and a day later in the States.
The performance was everything! The band. The vocals. The styling. Literally… everything.
The band were great fun and they had so much energy. His Hooligans were just jumping and jiving around and making you forget for a split second that the track heavily rips from an old Police song. Sexy performance!