Despite horrible album sales for 'The Spirit Indestructible', Nelly Furtado proceeded to perform her third European single, the Darkchild-produced 'Waiting for the Night' at this weekend's NRJ 'Stars For Free' 2012.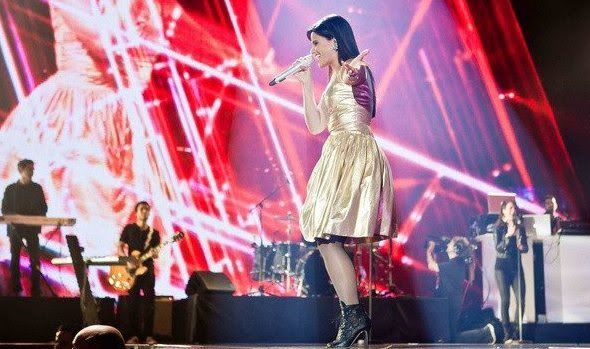 Such commercial failure of the album has not discouraged her from performing songs from it, and now she has opted to try her luck in European countries where demand for her work is much more appreciated.
The performance took place in Zurich, Switzerland where the Canadian songbird proceeded to promote the album off Stateside shores, and who can blame her?
Furtado worked the stage in a flared golden dress as she captivated the audience. She will begin her world tour to promote the CD in the coming months. She has already announced dates for Germany and Canada. Visit her official site for more details.