"Home is where the c*ck is," says Rihanna, right before she posted this photo of herself hugging on-again boyfriend Chris Brown.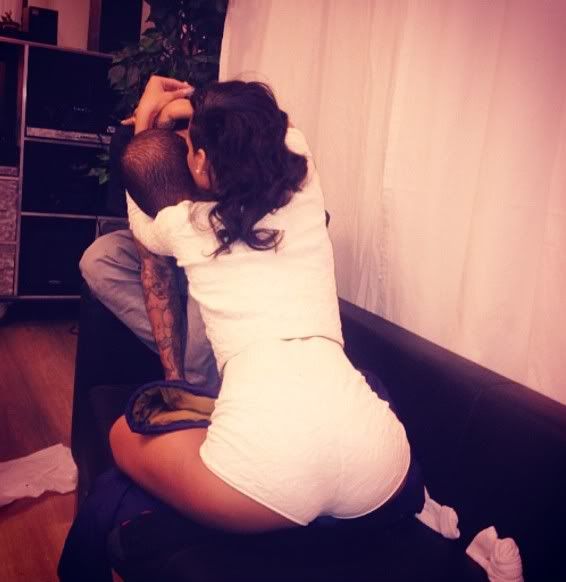 The photo, which she posted to Instagram, came with a caption that read: "[Chris] I don't wanna leave!!! Killed it tonight baby!!!" She has been trailing him all over Europe as he embarks on his 'Capre Diem' tour. Despite Breezy deleting his twitter this week, he is still very active on Instagram, using the social network to post pictures of his and Rihanna's matching Rolex watches.
It's nobody's business.