Legendary songstress Toni Braxton appeared on ABC's '20/20′, where she opens up about her bankruptcy. Her financial situation got so bad she was considering posing nude for Playboy just so that she could pay her bills.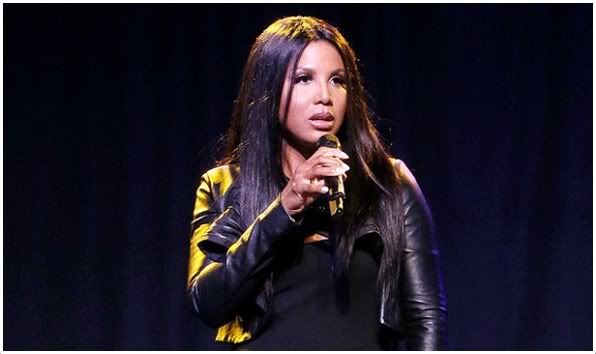 She had much success with her self-titled debut in the early 90s. But it was her 1996 break-up ballad 'Un-Break My Heart' that propelled her to global domination. She ruled radio and snagged herself a host of Grammys. Fifteen years later, she almost takes up Playboy's offer to pose nude because of her bankruptcy (she has suffered from two throughout her career). The thought of causing embarrassment to her two sons is what stopped her from going there.
Despite selling $170 million records worldwide, from hits such as 'Breathe Again' and 'Another Sad Love Song', the diva was paid a very lack luster $1,972 royalty check from her first recording contract. The label held her responsible for recouping back costs for clothes, travel, studio time and music videos.
The singer seemed to have overcome that first bankruptcy in 1998 when she snagged a new multi-million dollar record deal, and she made a successful return to prominence in 2000, with the Darkchild-produced 'He Wasn't Man Enough.' But the success was temporary. With the last few albums, she switched up her sound to complete with the younger Beyonce and Rihanna but that failed as well, simply because fans knew it just wasn't her. She addresses those saying that they are like one night stands that she'd like to forget.
Putting her bad sales aside, she entertained fans with a Las Vegas revue show. But the worst was yet to come. Eighteen months later, she reveals she was diagnosed with microvascular angina, a narrowing of vessels in the heart. Then she was later diagnosed with lupus, a hereditary autoimmune disease that killed her uncle.
The life-threatening diagnosis meant she had to cancel her self-financed Vegas show and that is what caused her second bankruptcy. Since then, she has done a reality TV show, 'Braxton Family Values', alongside her sisters on WE-TV.
The singer now makes her living through private performances in Europe where she is still hugely popular. She says the money is "yummy" but declined to say how much she is being paid. At 45, she strives to make a comeback and is currently acting, starring in the Lifetime movie, 'Twist of Faith' as a singer in a church choir.