Bruno Mars visits BBC Radio 1 Live Lounge earlier today, and pokes fun at himself by singing Disney classics from one of my favourite childhood films - 'The Little Mermaid'!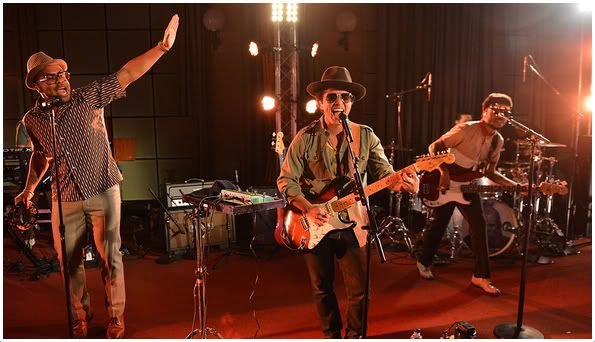 Those Disney tracks consisted of 'Under the Sea' and 'Part of Your World.' But before that, he performed songs off his new album such as 'Locked Out of Heaven' and 'Show Me', previous smash 'Grenade', the festive 'Silent Night' and Jimi Hendrix's 'Fire.'
His sophomore album 'Unorthodox Jukebox' drops in stores next week. Listen to his entire Live Lounge showcase below.
The performances were excellent but the Disney covers were hilarious and even those he sang flawlessly. I don't think I've ever heard a man sing that song before. The guy in his band that emulated the voice of Sebastian did an AMAZING job! Skip to mark 16:15 to check out all the fun!