Brandy sits down with her former America's Got Talent co-judge Piers Morgan for an insightful and emotional face to face conversation.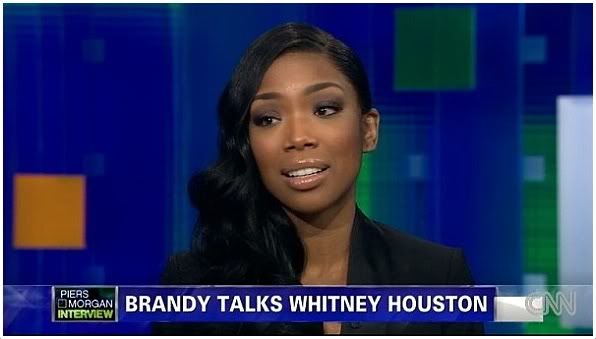 Here's a quickie recap from her interview with CNN's 'Piers Morgan Tonight', in which she:
*describes her painful reaction upon learning that her childhood mentor Whitney Houston passed away
*discusses new album 'Two Eleven'
*speaks on motherhood, and more
Brandy says her album is therapeutic music, which is more or less true. The production and vocals are really soothing and she really opens up. To date, 'Two Eleven' has only sold 137k copies since its release on October 16th. I'm mad that she stopped plugging the album because I feel it is too good of an album to waste like that. I'd like her to release 'Do You Know' next. That track is screaming to be released as the third single.