After releasing her EP 'True' last month, Solange drops by 'Late Night With Jimmy Fallon' to perform the set's lead single 'Losing You.'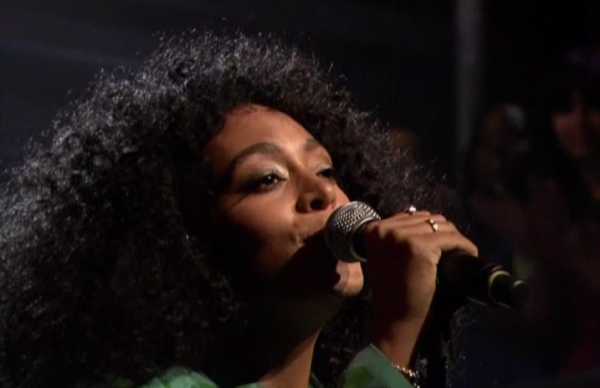 We were wondering when we'd get a performance from her this era and finally it's here. Check out what she served up with the funky performance below.
Rocking massive Diana Ross hair and a check green pant suit, the 26-year-old grooved it out with some side to side choreography. This was a cute and light routine in which she was joined by Devonté Hynes (the producer of her EP) and her band. Solange really is looking the part these days. Retro 60s realness and a refreshing performance to boot. She did that.