We get the feeling that this Mariah Carey and Nicki Minaj feud is not entirely over. Backstage at American Idol's Hollywood taping this week, the pair were asked if they've sorted out their issues and Mariah replied in typical Mimi fashion.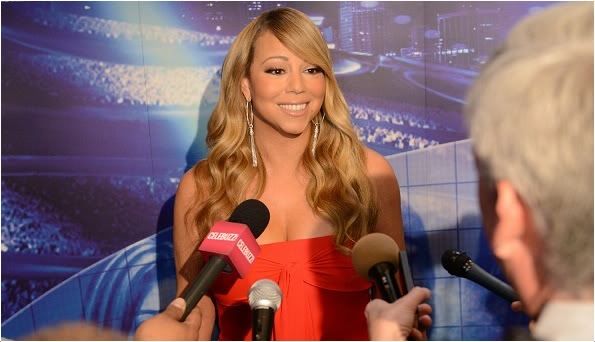 During a segment with Access Hollywood, The Insider, Entertainment Tonight, Extra and Inside Edition, a reporter asked if the hatchet was buried. Mimi sighed, rolled her eyes and replied with a plug of her own.
Check out her hilarious response below.
"Christmas Time Is In The Air Again" she replied naming one of her songs before promoting the other "Have you heard 'All I Want For Christmas'? My song, have you ever heard that? The song I wrote?" Shade 101. Love it!
In related news, 1994′s 'All I Want For Christmas Is You' re-entered the Billboard Hot 100 this week at #29. The new Billboard rules means that an 18-year-old song can re-enter and do much better than NEW songs of hers like the not so triumphant 'Triumphant.' Insane isn't it?
American Idol's season 12 premiere will debut January 16th, 2013 at 8:00pm ET/PT on Fox.