Gaga moves like Jagger! The singer rocked the stage with The Rolling Stones at the legendary band's final '50 & Counting' pay-per-view concert last night.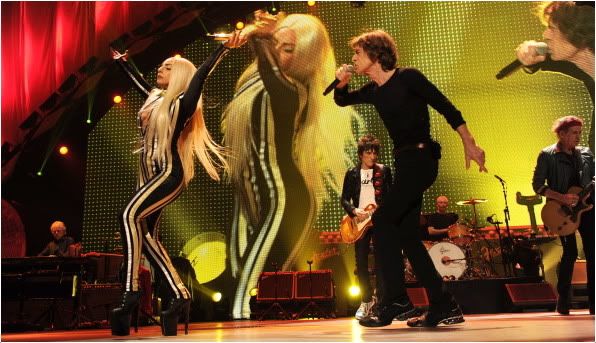 They performed the band's classic 'Gimme Shelter' at the Prudential Center in Newark on Saturday, December 15th. Gaga was an absolute pro in those killer heels. Gotdamn!
She was so energetic and agile alongside her much older counterpart, who I must admit, held his own just as well. Check out their rocking set below!
The performance? Hardcore rock 'n' roll at its finest! She was clearly evoking Jagger's stage presence with the moves. Despite jumping around in deadly heels, her vocals remained unaffected and powerful. Their stage chemistry also kicked ass too! We can't wait to see what she has in store for the new era of 'ARTPOP' next year!