The promo continued for Alicia Keys as she visited 'The View' earlier today to perform her new 'Girl On Fire' single 'Brand New Me.'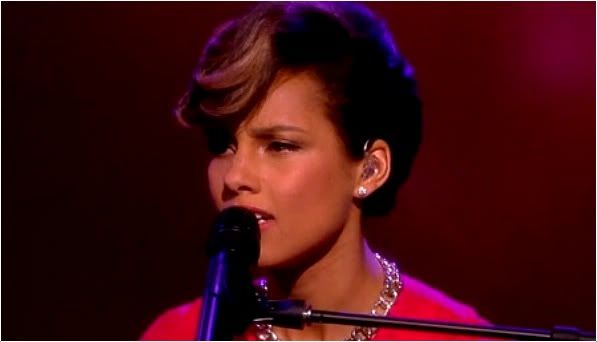 The R&B songbird sits at her piano and impresses with her on key soulful vocals! This was definitely one of AK's better performances.
Savor the moment below!
Yes Alicia! We do appreciate seeing specks of her older self when she can actually hit a note without busting those neck vessels. Dreamy. Too bad the same can't be said for her copyright infringement lawsuit. Songwriter Earl Shuman is suing her because he feels her 'Girl On Fire' single sounds too similar to his 1962 composition 'Lonely Boy.' She has always been well respected for her songwriting skills and the last thing she wants is to receive the type of scorn Beyonce gets.