In regards to the Newtown shootings in Connecticut, Ellen Degeneres opened her show in a special way, asking Bruno Mars to perform his heartfelt number 'Count On Me.'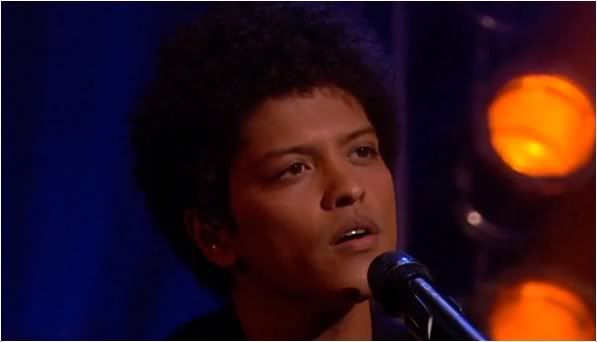 The R&B crooner spread some love and positivity with his 'Doo-Wops & Hooligans' album cut and was assisted by music partner Phillip Lawrence who sang in the background.
Check out the performance below.
Bruno put his strumming to good use by playing a ukulele while delivering those much needed uplifting lyrics. In related news, his new album 'Unorthodox Jukebox' debuts at #2 in the US with 187k sold in its opening week. Not bad, because he exceeded expectations!