Somberness filled the air as victims of the Sandy Hook Elementary School shootings received a special tribute from The Voice during last night's episode.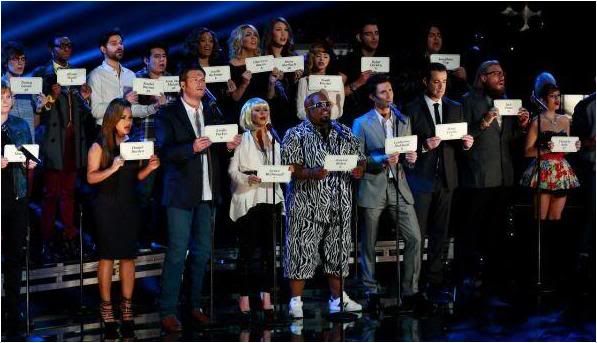 Coaches Christina Aguilera, Cee-Lo Green, Adam Levine, and Blake Shelton performed an emotional tribute of Leonard Cohen's classic 'Hallelujah.'
For the performance, they were assisted by hosts Carlson Daly and Christina Milian, as well as contestants of the show, each person holding cards with the names of children that had tragically lost their lives.
A very nice tribute. We here at Toya'z World offer our thoughts and prayers to the loved ones of the victims.