Continuing on with the relentless promotion of her 'Girl On Fire' album, Alicia Keys visited 'The Late Show with David Letterman'. This time she played an entire concert for fans taking us back to the past right through to the present.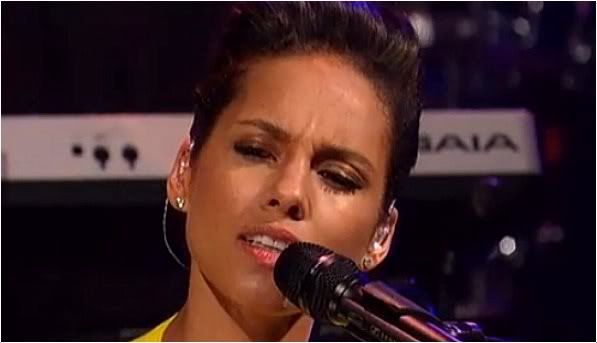 AK showed off her amazing new body in a bright, striped top and skirt combo and delivered a rousing set consisting of new songs from the project, such as her Emeli Sandé-penned single 'Brand New Me' and more.
Fans were also treated to old time favourites like 'You Don't Know My Name' and 'Try Sleeping with a Broken Heart.' As well as playing a 50-minute set, she sat down for an interview to discuss her son Egypt and her upcoming tour. Peep all the action below!
Or alternatively, click here to watch her set.