I don't know about you but I'm so over this Carey/Minaj feud that has been heavily milked lately. Now that Mariah is finally addressing the situation, hopefully, this will be the end of it. On the other hand, with TV execs being super blood thirsty for those ratings, we shouldn't even count on it.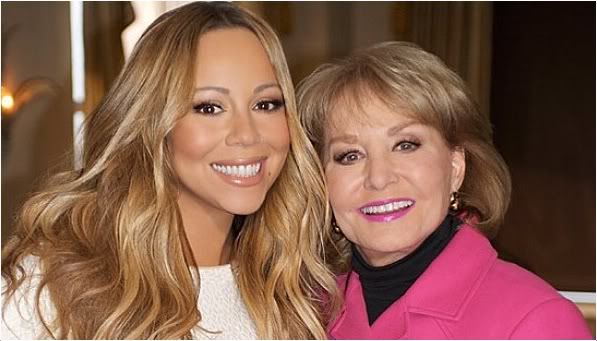 MC sat down with Barbara Walters this week for a candid interview about motherhood, career and life as a judge on American Idol. When speaking on the explosive feud with rapper Minaj, she tells Nightline that "it felt like an unsafe work environment" because of the threats. And justifies hiring extra security on set due to having two babies on board.
The full Nightline interview will air later tonight on ABC, but you can check out an extended preview below.