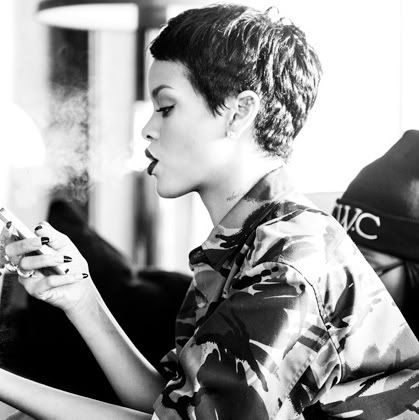 Rihanna
is now a
confirmed
performer at the 2013
Grammy Awards
on February 10th. Unless she's performing tracks other than
'Diamonds'
or
'Stay',
it might be the first time where I DON'T get excited about a Riri performance. Oh, how it pains me to say something like that. I wish she'd go for
'Jump'
or something. Honestly, if that doesn't receive the single treatment at some point, I think I'm going to pull my weave out.
On the other hand, it will be interesting to see whether Chris Brown will be on her arm that night. Because we all know how things ended on a certain Grammy evening. It would be like taking a trip down memory lane all over again. And maybe, Chris could invite Karrueche a long for the ride too!