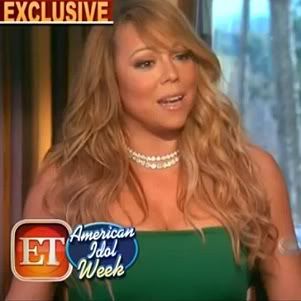 Now aint this some hilarious ish?
Mariah Carey
's latest interview was with
Entertainment Tonight
to promote the new season of
American Idol
. During her chat with
Rocsi Diaz
, she spoke on the "messy" feud with
Nicki Minaj
and how she felt when it all popped off.
"My thing is that I have to be myself and if that means that in that moment I don't hear you, I don't see you and you don't exist to me at this moment, then that's what it is", she said with no expression on her face whatsoever. Well, let's face it folks. If the Queen says you don't exist, then you bloody well DON'T exist! Make sure you tune in when American Idol premieres on January 16th!

Mariah DISMISSES Nicki Minaj twice in one week!